SO, dearies. Nakrcalo se Beleski u Boji. Posto su to crtice koje hvataju aktuelno raspolozenje i web putanje, ne mogu vise da cekaju ovde kod mene. One jos i tako-tako, ja ne mogu da cekam. Ergo, ovih dana - slikovnice.


Danas: CANARY. Nesto sam posebno into it ovih dana. Uz ostatak moje zimske kolor palete, ovo je jedini zest. Jos jedna boja i finish zimske palete. I zime. Bila je prava. Debeli temperaturni minusi and all. Debeli razlozi za hibernaciju i ususkavanje. Neprocenjivo. Posle toga prolece i new bloom. Kanarinac zuta je pravi posrednik izmedju ovih faza. Kao i ovaj filmic.
some days i feel more like an egg yolk
V is for
Vidalia Onion
ultimate canary classic adidas vibe
he doesn't care a bit about the lipstick threat
impeccable
yellow rosy passionfruit&mango tarts
italian gesture
almost a canary. beautiful print.
bookmarker
highlighter
sleeve from marc
and it's marc again
canary diamond
my oh my
curious about this book
how come thet i've never heard about these guys til now!?
she looks all grown up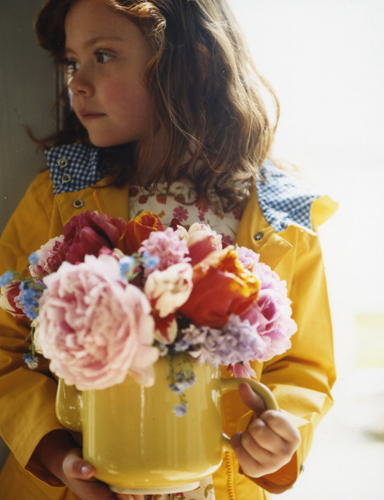 i looooove the scent of mimosas
ja i google reader.
pics are links
bisou!
......