ponedeljak, ovaj ponedeljak, 10.1.2011, Masimu Vinjeliju se desio parti iznenadjenja priredjen u cast njegovog 80. rodjendana!


Zamislite da cili, vedri i bistri, pri cistoj svesti i zdravoj pameti dobijete parti iznenadjenja za svoj 80-i rodjendan!!! Od takvog se coveka ima sta nauciti. To kolika je taj Vinjeli gromada citajte na sve strane na netu, ja cu vam to opisati na ovaj nacin: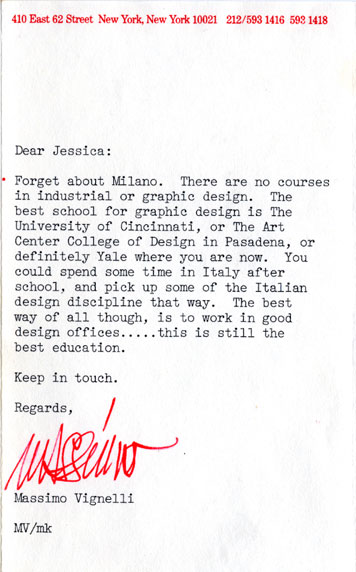 Happy birthday Mr. Vignelli!
klik na slike za izvore koji pricaju price. absolutely worth clicking.
+ = + = + = + = + = + = + = + = + = + =