Danas bi bio mamin 59. rodjendan.

I upravo danas je u Beogradu poceo Festival nauke. Zato, bas na danasnji dan, nauka za svakoga, olicena u par pitkih knjiga koje vam od srca preporucujem.
I dalje stojim iza odusevljenja projektima grupe They Might Be Giants,

Here Come ABCs

,

Here Come 123s

i najnovijim od njih, o kome sam pisala -

Here Comes Science

, sa ultimativnim hitom

Meet the Elements

.
Danas, mala dopuna za one zeljne istrazivanja, pronicanja, saznavanja.
Here's a must u svetu malih istrazivaca zeljnih sazvakanih otkrica koja ce dovesti do nekuh sledecih -
The New Way Things Work
. Knjiga je knjiga, to cherish and smell, interaktivni dvd je zabavan na svoj nacin. Ergo - dacete mi both.,
KNJIGU
i
DVD
.
Evo par dvolista iz knjige...
... a ovakav je dvd interfejs, malo grub i rustican, ali nekako simpa:
Svaki posten istrazivac zeljan novih vidika mora da pribavi svoj primerak knjige
How to Be an Explorer of the World
.
Sta je misija ove knjige? Ilustratorka i kreatorka ovog prirucnika,
Keri Smith
, kaze:
To document and observe the world around you. As if you've never seen it before. Take notes. Collect things you find on your travels. Document findings. Notice patterns. Copy. Trace. Focus on one thing at a time. Record what you are drawn to.

Yes ma'am. Upravo to radim.
Evo nekoliko dvolista, zahvaljujuci
BuyOlympia
:
I na kraju, ultimativna knjiga, rekla bih mamin pop-sci favorit.
Nauka kao bajka
, Vladimira Ajdacica, naseg velikog nuklearnog fizicara. Uvek mi se ta knjiga muvala unaokolo, a nikad je nisam posteno procitala, sve nesto na preskok i po malo. Izgleda je doslo vreme. Evo te smesnjikave naslovne, iz pradavne '88.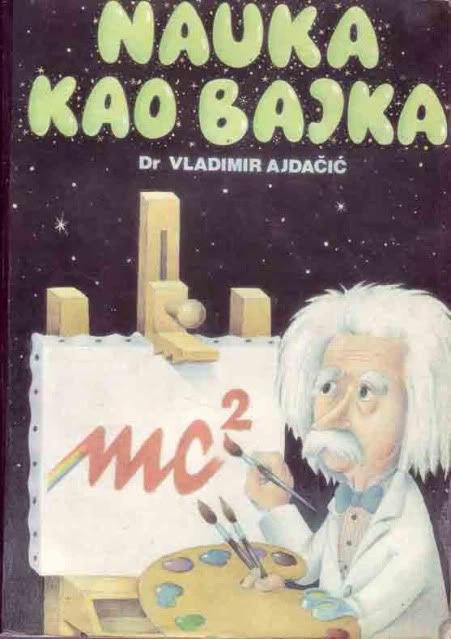 Uz to, citam Ajdacicev
intervju
iz 2005 i
razne tekstove
(konkretno,
Caj srce cuva
, pijuckajuci
istu onu Senchu
) i jasno mi je zasto ga je mama toliko cenila. Lepo je biti u lepom drustvu, a kad se ovakvih knjiga dohvatim uvek se tako silno pocastvovano osetim...
Twinkle twinkle little star.
;_;_;_;_;_;_;_;_;_;_;_;_;