Everybody loves Confetti System!
Sve cekam neku posebnu priliku i dovoljnu akumulaciju materijala i informacija da priredim storiju o dvojcu
Confetti System
. I na kraju, what better time than now, and what better occasion New Year.
Confetti Systems
su prijatelji Julie Ho i Nicholas Andersen (na fotografiji gore) koji su se upozanali radeci za Martu Stjuart. Da nisu bili Confetti System, Nik bi bio grncar, a Dzuli pekar (ceo intervju
OVDE
). Ukratko, ono sto oni rade je:
transforming simple materials such as tissue paper, cardboard, and silk into interactive objects that create a point of focus
. Basically, jedna njihova girlanda zakacena na veliki prazni, preferably white exposed brick wall, je sve sto vam treba za uredjivanje stana.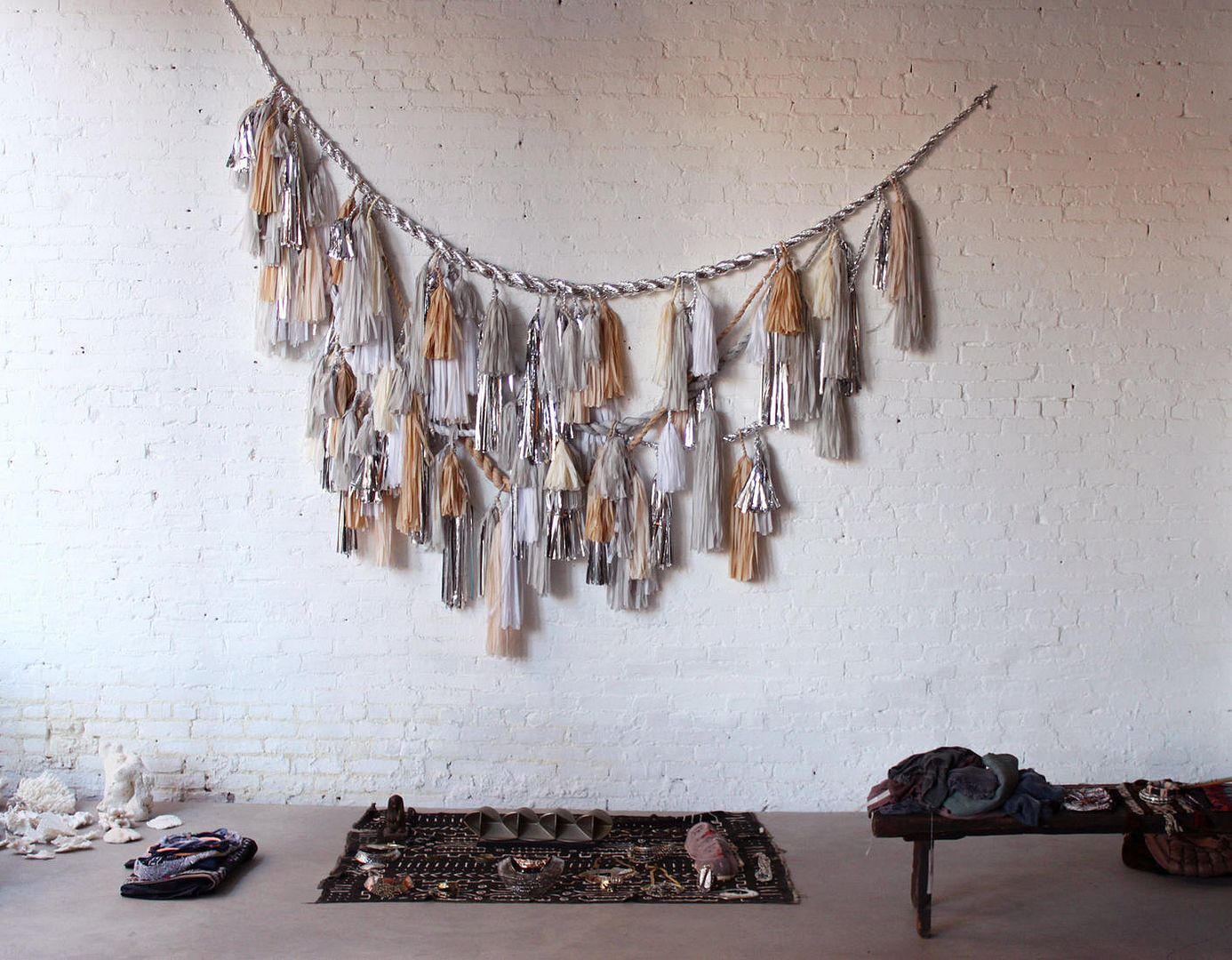 Njihove velike geometrijske pinjate su sjajne za salonce...
ali kada su nacickane za sve pare u radnjama onda to izgleda potpuno drugacije i opet spektakularno. Udjes i zines kao dete kada gleda vatromet.
Posle Bergdorf Goodman izloga, najnoviji dodatak njihovom sarenom arsenalu su mini pinjate specijalno napravljene za
ovogodisnji bozicni shopping u J.Crew radnjama
. Tako su zgodne za udomljavanje u svakom, pa i mikronski malom domu, mada, oni originalni, ogromni imaju posebnu cudesnost, tako su obujmljujuci... Dodatak
onoj radionici
koju zelim sebi za narednu godinu je jedan huge confetti system komad. Ili vise njih :) Uglavnom, ovo nekako deluje kao savrsen radni dan...
Za ovu novu godinu, dovoljna bi mi bila i samo jedna bazicna girlanda. The question is - koja od ovih boja... Muke moje virtuelne...
PLUS
:
• diiiivne fotke iz studija i mini ilustrovani intervju na
The Selby
.
• kiss
Ani Kras
za prvi glas o
Confetti System
!
• ah, da, klik na uvodnu sliku za full size i odmah na desktop! cheers!
*
*
*
*
*
*
*
*
*
*
*
*
*
*
*
*
*
*
*
*
*
*
*
*
*
*
*
*